Locked out? Try us for a Residential Locksmith!
It's a familiar story; you're in a rush for a meeting or that crucial appointment and waiting for a family member to finish getting ready. You get everything else you can get prepared early done, including locking the door. And when everyone runs out, you close the door so quickly that your keys can't keep up. They're still hanging innocently on the hook right beside the door where you wouldn't forget them. But now that you did, what do you do? Call up Guardian Security Group, Inc. of course! As a residential locksmith in Tacoma, we'll happily stop by and unlock your home for you, though you may still run a little late for that meeting.
Have a locked cabinet or safe in your home?
We can help with that too! We're able to do more than simply get you back in your home. If you bought an antique cabinet at an estate sale but can't get it open to see if there are hidden treasures locked within, we'll carefully unlock it for you. Have a safe you haven't had to open in a few years and lost that little slip of paper with the passcode on it? No problem. If it can be opened, our certified locksmiths are sure to figure out how.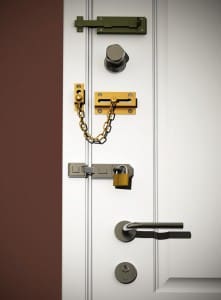 Want us to help increase your home security?
If you feel like your home isn't secure and you have something too valuable to leave out in the open, we can help protect it for you by installing security devices.
Need a secure safe? Check out our enormous showroom of jewelry, home, wall, and fireproof safes!
Want a stronger lock? We have many different locks like deadbolts, panic locks, padlocks, and more!
Need a little extra security for your place? We can put up a CCTV security camera system if you like!
Like the lock you have but it broke? Many times, our locksmiths can even repair broken locks for you!
Choose our premier locksmith services in Tacoma!
Whatever your reason for needing a locksmith, when you choose us, you're choosing an experienced, versatile, and dependable company. Our speedy response times by our mobile locksmith team and friendly service won't be beat anywhere in the region! So call or contact us for a reliable locksmith near you that you can trust!
Need a locksmith for your business too?