Get Access Control and Take Control of Your Security
We sell, service and install access control systems for from one door to hundreds. There are many ways to present credentials for entry. Just some of the options we offer include: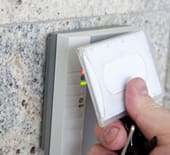 Access card readers
Digital keypads
Combination keypad
Card reader
Biometric scanners
Fingerprint scanners
FOB readers
Re-programmable cards
When you require an integrated solution nothing provides seamless use and complete control like an Access Specialties access system.
The interface is very user-friendly and the customer care is the best Guardian Security Group, Inc has found. Access Specialties offers a lifetime warranty on all of their products. at no additional charge Ten years from now, if a PC board fails you, you do not have to "buy" another to replace a failed component. Their Access Security Integrator system is unbeatable when it comes to features and ease of use. Get security for the long-term. Call on us right now.
Access Control Security Integration in Tacoma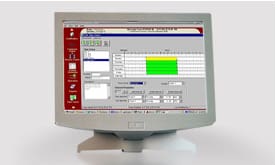 Access Security Integrator is a feature-rich access control system and security management solution. It supports multiple site systems while including all of the easy to use features that Access Gold is known for. Built around a comprehensive SQL database engine, it delivers everything you could want in an advanced 32-bit, Windows-based relational database. Features include integrated badge creation and photo imaging, Email Response, Alarm Monitoring, Event Management and more. Both the UP-2000 and IC-1600 hardware lines are supported by ASI.
Phenomenal reporting – Partitioning the database provides for 255 individual zones. Each of these zones can handle as many as 255 panels. Create detailed reports using unlimited data fields. This system makes tracking simple and can deliver a complete audit trail showing any and all activity. Automatically run regularly used reports for easy data collection.
Intuitive software – Large icons, bright screen graphics, and intuitive drag and drop functionality for time zones make this the industries most easy to understand software.
Fully integrated control – Alarm monitoring, creation of ID badges and live photos for each transaction by a cardholder,  Email response and CCTV all come standard.
Scalable – With support for more than 1,000 individual card readers, our client-server application provides unparalleled scalability. Supported technologies include smart card, proximity, magstripe, barium ferrite, biometric and more.
Record digital videos – Easily manage event access control such as cardholders and access groups at sensitive sites.  Specific sets or individuals can be set to activate DVR footage listed for playback or detection and a switch to a live feed using the Transaction Monitor.
For access control in Tacoma and surrounding areas, call the authority: (253) 474-5855.