Protect your Business with Commercial Locksmith Services
Finding a reputable established commercial locksmith in Tacoma is crucial. We've been the commercial locksmith company Tacoma business overs have trusted since 1978. That's because we always keep up with the latest advances in security solutions. Our industry doesn't stand still and when you want the latest in active protection you can trust Guardian Security Group, Inc to provide it.
Get reliable security from your trusted local locksmith.
We are always frank with our customers. When we start seeing a newer product coming into our store for repair more than what would be normal, we will not sell that product.
An example is the Kwikset "Smart key" that is sold in many box stores. After seeing so many come in for repair, we no longer sell that product line. You're entrusting the commercial locksmith you choose with the safety and security of your business and its employees. Choose a company that watches out for you and only sells products they personally stand behind.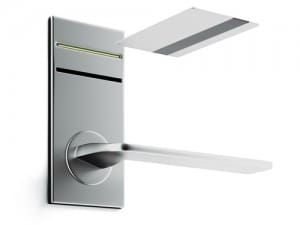 Your Commercial Locksmith in Tacoma and the South Sound
Guardian Security locksmith services a full range of products on most brands and types of security systems and hardware for maintenance services, repairs, installations and upgrades. Our technicians always perform thorough system and lock inspections before making recommendations. If your security has been compromised in any way due to damage or wear, we will inform you. The best way to ensure your system remains up to date is with regular maintenance. We can maintain existing systems and provide security system hardware and software upgrades. Apart from these, we also provide the following services listed below:
Commercial locksmith company services include:
Keyless entry and electronic keypads
Crash/Exit/Panic bar installation
High-security locks operations and master systems
New safe installations and safe combination changes
File cabinet lock repair, maintenance and/or upgrades
Door lock changes and repairs
Emergency locksmith for commercial buildngs
Our qualified technicians will answer all your questions regarding our list of services and how they can benefit your business. Just call for a free a estimate as well. We are a full service commercial locksmith and strive for 100% customer satisfaction. That's why we deliver the same exceptional service to businesses of every size, and can easily scale to support your growing security needs.
We are your certified full-service commercial locksmith in Tacoma and the South Sound area. Call or contact us today for all your security needs.

Secure your property with the help of a professional commercial locksmith
Call us now. (253) 474-5855.