Get Help from Your Local Automotive Locksmiths
Guardian Security Group, Inc has been providing Tacoma with automotive locksmith services since 1978. We have the largest stock of automotive locks, parts, keys and automotive keyless entry devices in the Puget Sound area. That makes it simple to get exactly what you need when you need it. There are some great reasons to come visit our shop.
Stop in today for these auto lock services.
Car Key Replacements
Transponder Key Replacements
Rekey Car Locks
FOB Replacements
Car Key Cuttting
Car Key Programming
We have your vehicle locks covered.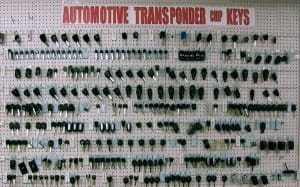 We are the only company in the area that has the ability to work on cut auto keys for high-security locks on vehicles such as Mercedes, Jaguar, Lexus, Volvo and the extensive inventory of car keys for about 70% of the vehicles on the road today. If you've lost your car keys, locked your keys in your car, or are locked out of your car, we're here to help. Our locksmiths can have your replacement car keys made in next to no time.
We have the largest stock of vehicle keyless entry remotes and automotive transponder keys in the Northwest. We inventory over 450 Remote head/smart keys for most brands. We'll pair your vehicle with the right transponder, program it, and test it before you go on your way. Never worry about your vehicle lock again. We have you covered now and later.
Your Source for Transponder/Chip Keys in Tacoma
We have the equipment and expertise to be your comprehensive automotive locksmith. Whether you are locked out or need a replacement key or remote, we do it all.
Call today or come by our Tacoma location for all your automotive locksmith needs.  We will get you back on the road with the right keys to fit.

Don't get locked out without the number of a reliable, local car locksmtih.
Call us now. (253) 474-5855.
Auto Remote
Key     Tacoma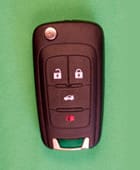 Transponder Keys   Tacoma
Auto Remote Keys   Tacoma
Remote Entry Keys   Tacoma